Tense situation in the region and bilateral cooperation, discussed by Nicu Popescu and his counterpart in Israel
The tense security situation in the region and the negative impact on the Republic of Moldova produced by the Russian Federation's war against Ukraine were discussed by the Minister of Foreign Affairs and European Integration Nicu Popescu, with his counterpot, Eli Cohen.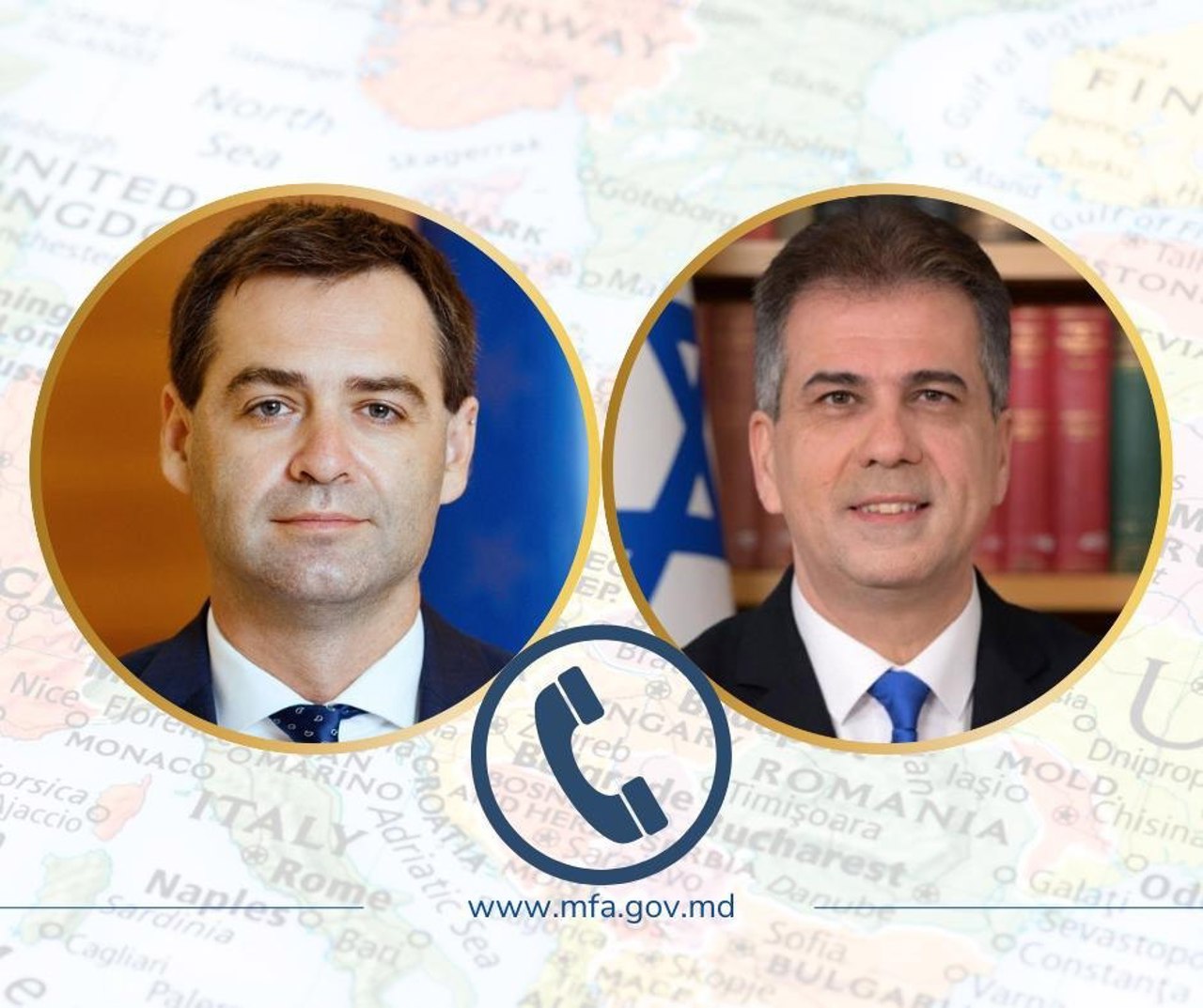 The two officials emphasized the close relations between the Republic of Moldova and the state of Israel, based on historical ties and a dynamic cooperation in the political, economic, humanitarian and in international organizations.
At the same time, the role of the Jewish community was appreciated in the development of bilateral cooperation relationships, and the firm commitment to honor the memory of the Holocaust victims was reiterated. In this context, the officials also discussed the organization of the actions to commemorate the 120 years from the Pogrom against the Jews in Chisinau.