"Strong people need to be brought into the system". Opinion of the Chair of the Legal Committee in Bucharest on the situation in the Moldovan justice system
Moldovan MPs will meet their Romanian counterparts several times this week, demonstrating the close cooperation between the two legislative institutions. This was stated today by Veronica Rosca, Vice-Chair of the Legal, Appointments and Immunities Committee of the Moldovan Parliament, at a joint press conference with Laura Vicol, Chair of the Legal, Discipline and Immunities Committee of the Romanian Chamber of Deputies.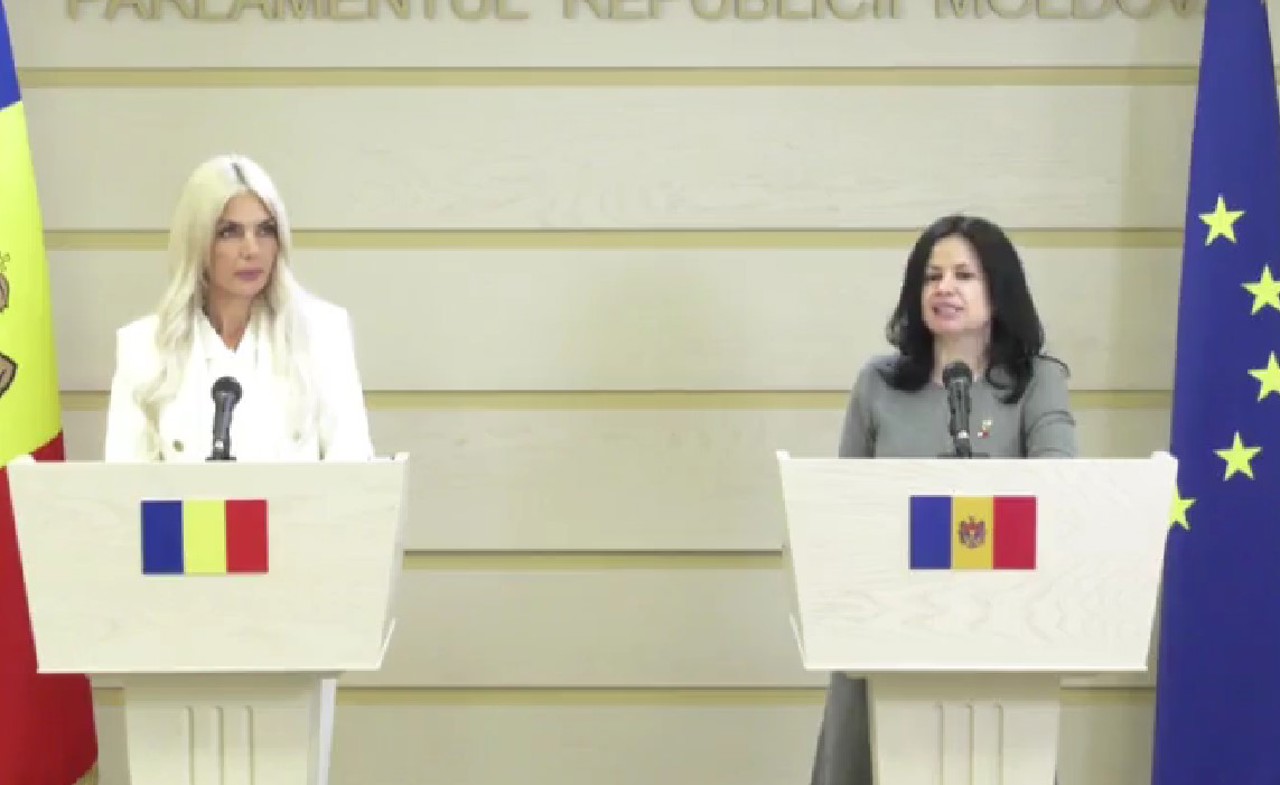 Veronica Rosca said that Moldova needs the help of its neighbouring country, in particular in harmonising legislation in the context of justice reform.
"The Republic of Moldova needs more than ever a brotherly help in terms of harmonization of legislation, and then we are in a complex procedure of justice reform. We know that Romania has a vast, rich experience on the reform dimension of related legislation. The road ahead is an adventurous challenge for us", said Veronica Rosca.
Laura Vicol, referring to the situation in the Moldovan justice system, said it was "unprecedented" and "what is happening here is far beyond any situation in any other country".
"A strong state only works if it has strong institutions. They are maintained by the people. As long as you have people of integrity who carry out the act of justice in a fair way, then you can say you have a strong system. Until then, if judges do not understand that justice must be done fairly, those judges, in my view, have no place in the system. Strong people need to be brought into the system," she said.
Moldovan President Maia Sandu convened the Supreme Security Council (SSC) on Monday, 20 March, in connection with the exceptional situation in the judiciary, namely the blockages that judges in the system are putting in the way of the clean-up and functioning of justice.
Following the meeting, the members of the SSC came up with three recommendations: speeding up the creation of the Superior Council of the Magistracy, creating the Anti-Corruption Court and training young people to be employed in the system.